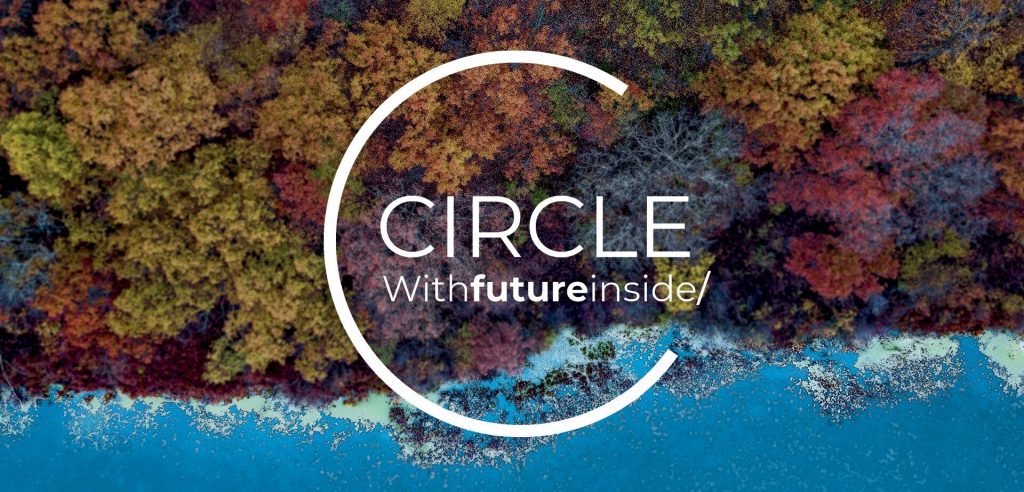 The Circle with future inside
SUSTAINABILITY IS ABOVE ALL SOCIAL, THEN ECONOMIC AND ENVIRONMENTAL

Nature does not produce waste. And neither do we, if we are careful not to. Don't throw away, collect; produce beauty. Collect and recycle, for everyone. We recycle and give new beauty to reused materials.
Use and regeneration WHAT INTERESTS US IS THE FUTURE OF US ALL, OF THE PLANET AND OF RESOURCES.
We are one of the first firms in the world to produce new beauty from reused materials: under the Circle programme, we invest research, technology and design in the rebirth of the environment, and the new challenge of regenerating and transforming it by giving objects new life. Circle comprises ecosustainable products with the best functional performances. It is a complex, high-precision procedure which processes recycled materials.
So with Circle we give value to circularity: objects become tools, central to the relations between people and the environment, lasting use and reuse. This means regenerating; it means producing things with their recovery, and a new formal and functional purpose, in mind.